Coupania is a new App that bundles together great value added discounts or free promotions from various businesses across South Africa.
Two main reasons to list a promotion in Coupania would be to either attract new customers in visiting your business or trying a service for the first time, or to reward loyal customers for returning to your business every time they need your product or service.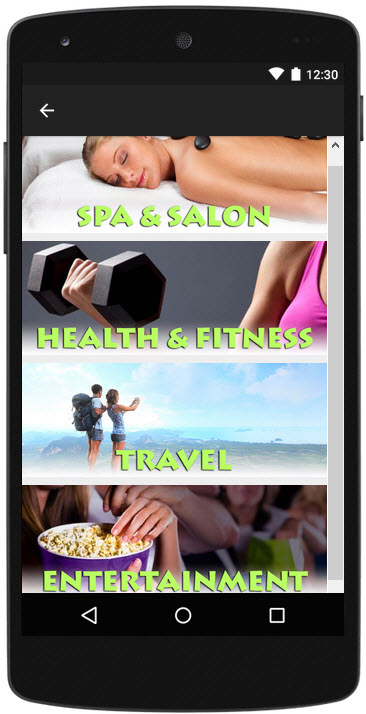 Who can list in Coupania?
Anyone with a product or service offering in virtually any industry can list in Coupania. You could give away a discount or free product for first time visitors using Coupania, or you could offer a discount or free product after a certain number of visits.
Example: Free hair cut after 10th cut.
Example: 20% discount on first photo shoot.
Example: 35% discount on 5th car wash.
Note: If your industry or area does not exist in the app yet, we will create it when loading your coupon.
The following coupons are available through Coupania:
30-day First Visitor: This coupon is used to drive first-time customers to your business. It could be a time-sensitive promotion that you're running, or you could be opening a new store, and would like to incentivise customers with a launch promo for giving you a chance to serve them. This coupon runs from the 1st of a month to the last day of that month.
1-year First Visitor: This coupon is the same as the 30-day coupon, except that it's not limited to a specific timeframe.
1-year Loyalty Coupon: The main idea behind this coupon is to stimulate customer loyalty by offering them a discount or free item after a certain number of times that they have done business with your establishment.
How does a customer redeem a coupon?
Every coupon has a description of what is required of the customer in order to activate the coupon. It might be that they need to purchase a specific product or service, or buy something over a certain value before the coupon will get stamped. For first visitor coupons, simply purchasing any product or service might be sufficient to stamp the coupon.
You will stipulate a secret code when registering your coupon with Coupania. When a customer then purchases your product or service, you can enter the code on his phone on the coupon allocated to your business. If it's a multiple stamp coupon, you could enter the code every time the customer returns. Once done, a REDEEMED icon will appear on the screen, and the GET CODE button will disappear.
NOTE: It is possible for you to stipulate whether your coupon should only be available once, or if it could be used again and again regardless of how many times it has been redeemed.
In order to populate the app with enough content to drive critical mass downloads, we are already loading coupons for the December bargain seekers. If you are one of the early adopters and purchase a Coupania coupon before the 25th of November, you will be on the app during December and the entire 2017 for a mere R500.
In addition to this, we will also give you 1x FREE 30-day coupon that you could activate for any month during 2017.
Please note that this offer is time sensitive, and coupons are listed in order of first/top to last/bottom.
Submit your offer to Coupania